Covid-19
Nedtek is here to serve our community, in these uncertain times we understand that service and technology is extremely important to our customers. Whether they are working from home or still needed at work we are here to help. As an IT Support company we are essential in maintaining our customer's IT Infrastructures and technology capabilities. This is especially true for our customers in the health care industry who depend on us to keep things running smooth.
Nedtek will remain open for our customers who need us remotely. Our qualified technicians are standing by ready to help fix most issues remotely. We can be reached at 902-865-4434 ext 102 or support@nedtek.com
Our store front is now open with normal hours 9AM-6PM Monday to Friday and 9AM-3PM on Saturday. We will strictly follow Covid-19 guidelines set by the Nova Scotia Government's public state of emergency. Customers upon entering our building will be asked to stay in the designated area to maintain a two meter distance from the technician. Our technicians will be wiping your device down with disinfectant and will be wearing gloves while working on your computer. When dropping off or picking up a repaired computer please be very quick. If you are ill or have been out of the province with in the last two weeks please stay at home.
To keep us all safe, remember to practice social distancing, wash your hands very often and stay at home.
Thank you
Nedtek Computer Solutions Inc.
Custom Built PCs
Nedtek has been building customized PCs since 1999. Our technicians take great pride in building high performance custom PCs with quality and attention to detail.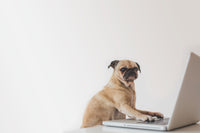 Computer Freezing?
If you are having computer troubles bring your system in today or call! We are always happy to help!
Call Today (902) 865-4434